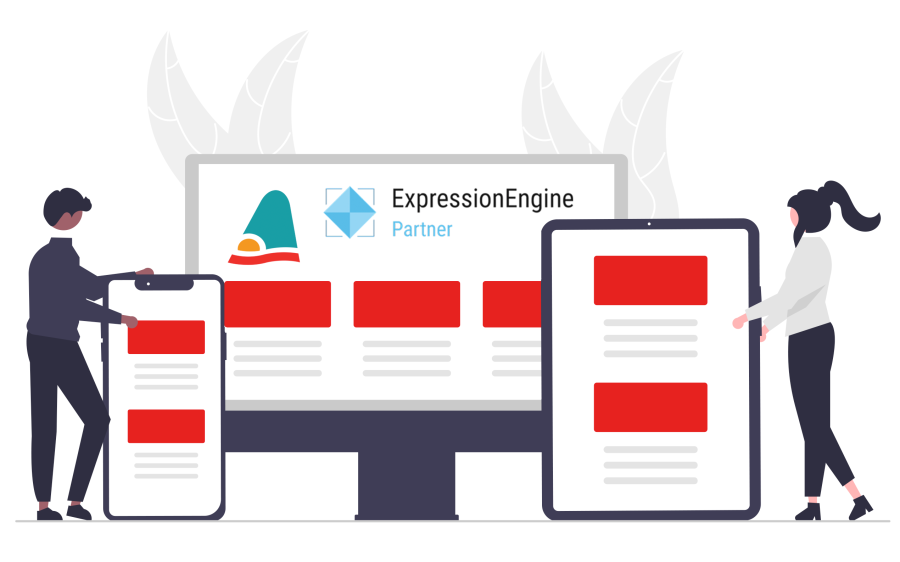 Your ExpressionEngine upgrade headquarters
We upgrade websites to present from as far back as EE1 - assuring that your website will continue to floursh just as it did when it was first built. Good thing you put it in ExpressionEngine!
The release of ExpressionEngine 6 as a Long Term Release (LTR) and the absobtion of EE Pro into the main release as of ExpressionEngine 7 further underscores that ExpressionEngine is here to stay, with even less need to maintain your already-awesome software so you can steer more budget to things that matter.
Intelligent approaches to modernization
ExpressionEngine has changed so much! Schedule a chat today to learn what's available to your updated ExpressionEngine website. Starting with your priorities and the website you have, we identify improvements to be made in quality of life, design, or user experience. Has it been awhile? Weave in new business goals and strategies and get everything you want at a fraction of the price of a total rebuild.
Stable, Secure, Simple
ExpressionEngine's unique history of being born as a proprietary commercial software and later being released to Open Source introduces a collection of specific advantages to its users and administrators. It's simple. For a modern web platform, it involves very few advanced processes to get up and running. It's secure. With a handful reasonable and well-documented security measures taken, you won't have to worry about hacks. You'll never have to worry about daily security updates like other popular platforms. It's stable. It has been around since the 1990's and its proprietary ownership continues to guarantee its forward motion in web development.
Trust the experts
We are ExpressionEngine Silver Partners and have had the honor of contributing to the ExpressionEngine Conference (we call it "eeconf") in 2018, 2020, and 2022. We are familiar with all aspects of ExpressionEngine maintenance, including feature building, performance, e-commerce, API integration and more. We develop payment gateways, tax calculators, and custom shipping calculators for CartThrob, ExpressionEngine's companion eCommerce solution.
Let us help:
The sooner you tell us we could be working together, the sooner we can get started honing your online presence:
Benefits of ExpressionEngine Development & Upgrades:
Maintain a steady pace of improvement over time.
Observe your improvements in action while considering new features.
No need to scrap your old website, or go through a costly and cumbersome rebuilding process.
We will be there to fix anything on your website, even unrelated to our ongoing work.