ExpressionEngine CMS development and upgrades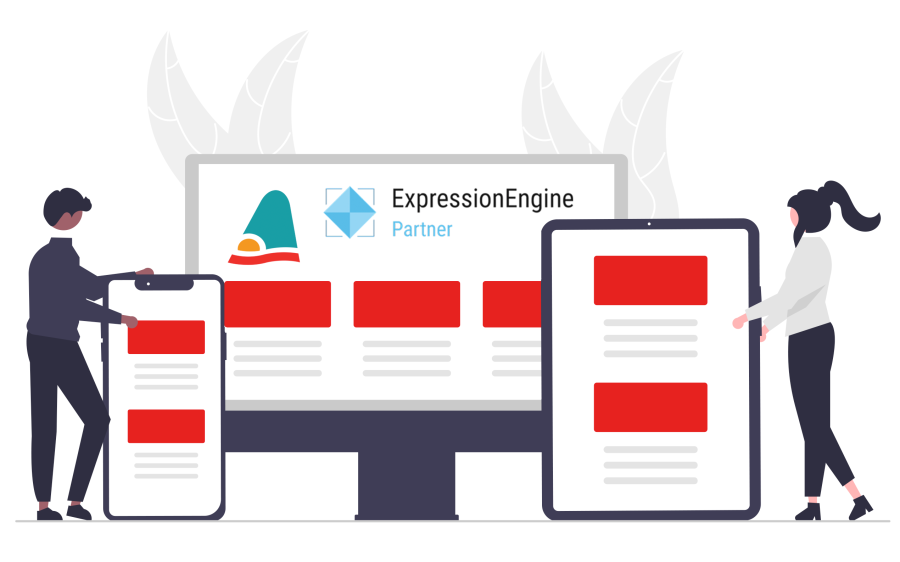 ExpressionEngine is a foundational software for our business has nearly 20 years supporting websites with fewer than 5 documented hacks, ever. We have been working with it for 14 years, since version 1.6.3. Caroline has contributed 3 presentations, most recently in 2022 a strategy / outlook perspective on getting back to best, to the ExpressionEngine Conference, held around the United States every year. We are known and respected in this community, while being ExpressionEngine Silver Partners.
We love ExpressionEngine for its amazing stability and content modeling. In fact, it's our top recommendation to step in for unstable websites across the board. It delivers everything the open source classics deliver and allows for a secure, stable, scalable web presence without all the hassles that come with them. We also modernize older EE sites with page builders, SEO, and other contemporary essential features that may not have been included when the site was born.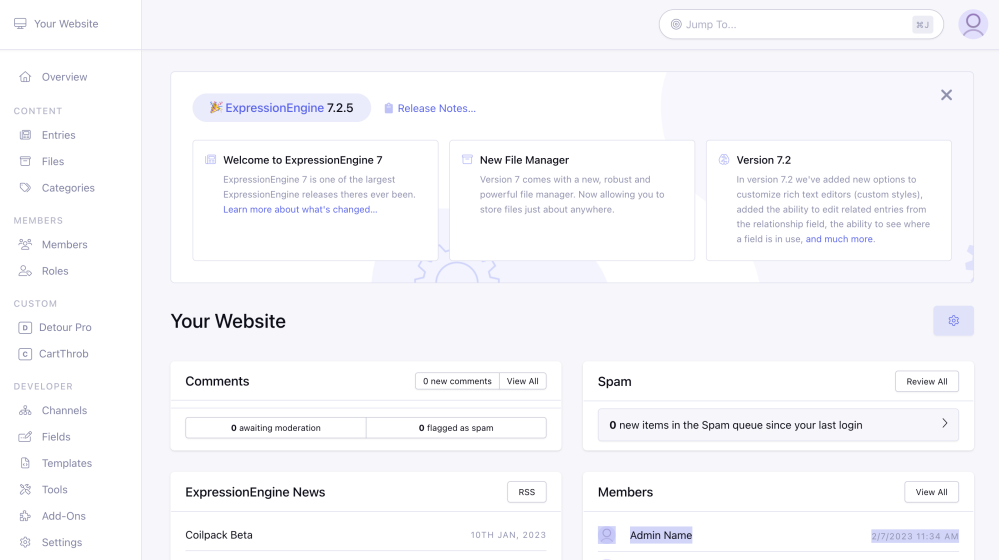 Your Upgrade Headquarters
We upgrade websites to present from as far back as EE1 - assuring that your website will continue to flourish just as it did when it was first built. Good thing you put it in ExpressionEngine!
The release of ExpressionEngine 6 as a Long Term Release (LTR) and the absorption of EE Pro into the main release as of ExpressionEngine 7 further underscores that ExpressionEngine is here to stay, with even less need to maintain your already-awesome software so you can steer more budget to things that matter.
The pace of PHP itself has changed. PHP 5 had a long, long run. PHP 6 never got off the ground. PHP 7 iterated much more quickly once it was widely adopted, which took place after PHP 5 stopped being updated; and now already PHP 7 is not being updated for security any longer. It's a rush for PHP 8 and ExpressionEngine 7 is there. To keep your ExpressionEngine website strong, it will need more software upgrades and attention, more often in the future. Hosts will force-update PHP versions more quickly (which will be perceived as forceful) and this will break software that is not ready. If you haven't updated your ExpressionEngine website in 8 years - you may have to do so every year-ish going forward. It's okay! Aquarian knows exactly what to do.
Today's web publishing
ExpressionEngine is known for being a brick house of the early 2010's - and it's still here, better than ever, having continued its evolution to secure the hearts of developers who need something modern and easy to work with. If you're working with an older website, chances are it feels outdated. Today, you can add page builders, advanced SEO with structured data, even headless features instead of starting over on new platforms that bring more limitations and expense. As for our role, we start our process with your priorities and the website you have, we identify improvements to be made in quality of life, design, or user experience. Has it been awhile? Weave in new business goals and strategies and get everything you want at a fraction of the price of a total rebuild.
Secure, Stable, Simple, Scaleable
ExpressionEngine's unique history of being born as a proprietary commercial software and later being released to Open Source introduces a collection of specific advantages to its users and administrators. It's simple. For a modern web platform, it involves very few advanced processes to get up and running. No scary command line, no composer errors. In this way, it's more like WordPress than other modern platforms. It's secure. With a handful reasonable and well-documented security measures taken, you won't have to worry about hacks. You'll never have to worry about daily security updates like other popular platforms. It's stable. It has been around since the 1990's and its proprietary ownership continues to guarantee its forward motion in web development.
The ExpressionEngine Community
We are EE Experts and community contributors
We are ExpressionEngine Silver Partners and have had the honor of contributing to the ExpressionEngine Conference (we call it "eeconf") in 2018, 2020, and 2022. We are familiar with all aspects of ExpressionEngine maintenance, including feature building, performance, e-commerce, API integration and more. We develop payment gateways, tax calculators, and custom shipping calculators for CartThrob, ExpressionEngine's companion eCommerce solution.