Our Process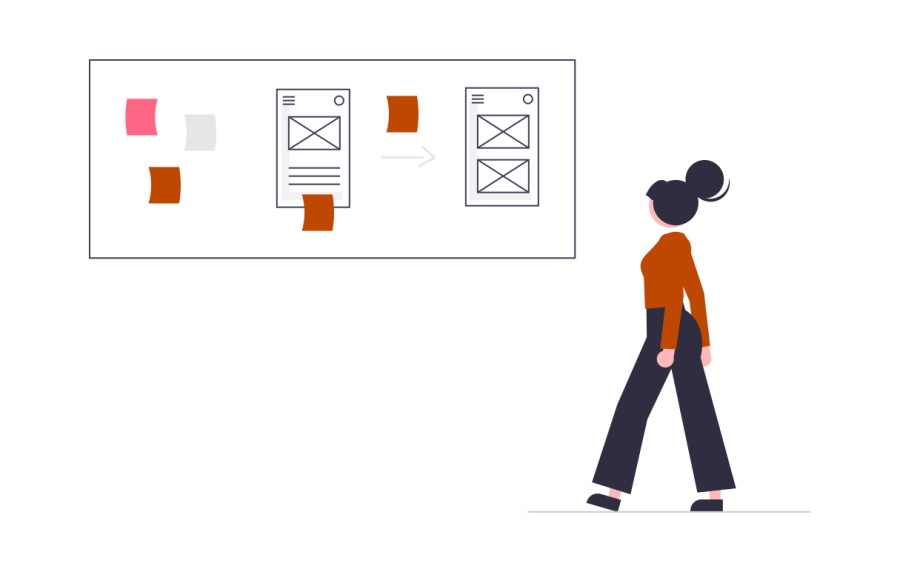 Step 1: Stabilize and Secure
We build futures on software that is designed for security and scalability. Most easy-to-find, popular web software is designed to onboard developers easily, rather than for leaving elements that contribute to durability and growth up to desired customizations. What our tools don't have in notability, they more than make up for in client outcomes over time, and their reputations will confirm that.
Services
In some urgent cases, a website has stopped working or may do so in a short amount of time. Whether it's a plugin preventing code upgrades, a hacker got in, or that it's collapsing under the weight of its popularity and success, we quickly gather the assets we need and proceed with the following two services. With restoration being a priority, we may propose a timeline where "nice to have" features are completed following an MVP launch.

What's different?

We are experts in secure, scalable web platforms that improve client outcomes over time, and recognize that it may be time to move on from one-size-fits-all options in web platforms. We don't believe in band-aid solutions or that software that isn't designed for security or scalability will one day become that. We end website problems by removing them in full.

.. Because "web design" is a term used for everything. When moving over from an old website, we appreciate that you may want the same exact website look and feel, a completely different look and feel, or somewhere in the middle. No matter what, we are translating your desired website look and feel to the Petroglyph UI - our time saving, flexible, in-house starter template which gathers one of the most powerful developer design systems, Tailwind CSS; together with one of the most powerful available Javascript Libraries, Vue JS. From here, we begin fresh code from fonts & colors, to components, to entire website pages and app features. If your front-end code hasn't been refreshed in the last year, it's a huge quality upgrade.

What's different?

Design progress meetings are different with Aquarian because there is no phase in which we design the website as just a concept image. Every design meeting will include proof of concept in a responsive, living web document where all parties can interact with all decisions made. This is the same code that we ultimately implement in your content management system. This means that we can catch bugs, witness oversights, or change our minds based on how it came out in the early phases, not at some crunched pre-launch, too-late timeframe. By the time the website is ready to launch, everything works and the design is flawless.

Not only do we more over existing content to a new, easy-to-use Content Management System, we design your workflow around everything we have learned about you as a business. Our content modeling practice and authorship experience design practice are informed by everything we have learned from you, the client during the translation design process. Moreover, we design areas for information storage that reflect how the information or content should appear on the front-end as well as make sense to the author. Workflows make sense and updates take less time.

What's different?

Many content management systems, especially popular ones, install with common-sense conventions and options. This can lead developers into the need to "break out" of these conventions or bend conventions slightly in order to suit their needs, only to revisit the same decisions down the road and see how ultimately they made their job more complicated. This costs the client time and money. The only conventions we arrive with at your project belong to your content and business processes. We set up your website to look like your business and update and grow like your business.
Step 2: Enhance and Study
The process of measuring outcomes and enhancing websites is both art and science, but is honed with experience. After getting your code up to our standards, we focus on bite-sized, monthly incremental changes that build in impact over time.
Services
Not everybody needs SEO - but if improved presentation on search engines, better leads, increased online sales, or authoritative presence are on your list of desired improvements, we are ready to assist. With our monthly SEO monitoring, reporting, and action, your website will be the strongest version of itself, every day.


What's different?

Our Content Strategy / SEO approach is centered around your goals and objectives, not fill-in-the-blank stats. We have been trained by the competition and use the most complete, up-to-date tools available, and paired with your goals and objectives, we deliver results that matter. It's not just getting to the top of search engines if the user cant' decide what to do next. If your documentation doesn't have clear delineations between versions of a product, consumers can still get lost and frustrated even if they find your website first.

Working with our content management systems and the Petroglyph UI means you won't need to re-imagine your website from the ground-up, ever; but Content Strategy / SEO reporting or available software features may suggest that improvements, new features, or upgrades may align with your best outcome. In these instances, you have a friendly team of developers who know your website just waiting to help. You won't need to shop around or re-introduce a whole new team to your objectives and goals. Get a predictable rate, a quick timeline, and the ideal outcome as one of Aquarian's maintenance clients.

What's different?

We are quickly available to websites we have set up, configured, and built. We practice grouping software upgrades from least to most complicated and update client websites appropriately to this model. We are organized, informed experts of the software and libraries that we use, and we enjoy working with all of it. Whether the update is a software upgrade, a new website feature, multiple API integrations, headless search, app features, new kinds of pages or screens, or a whole intranet, your strong Aquarian website is ready for it and we are ready to build it. Dream big!

Attention to Social Media accounts is essential to building an audience from a collective of internet users who have never interacted with you before. Some of the world's biggest brands do all of their work in this area to build trust, inform and entertain their audiences, and ultimately enjoy authoritative standing. While measuring for Content Strategy / SEO, invariably traffic from Social Media comes into play. Our Social Media Management program takes information from your site usage data and builds brand authority one post at a time over multiple social networks. We use industry standard scheduling, monitoring, planning, and approval tools. The proof that your authority and brand are building are a part of our toolset.

What's different?

While our approach to Social Media management doesn't differ from a lot of other firms, our integration of your Social Media properties into the objectives around your website is what sets us apart. We design custom posts for your audience and new audience members and lead them back to the website based on what we know works. No independent social media team can match what Aquarian can do with both the website and Social Media management.
Step 3: Scale
At some point, usually found in Content Strategy studies, the website and supporting technologies may need to be improved to better serve a large user base. Aquarian can recognize the need for this and make recommendations before issues take over your web presence. Having built your website with Aquarian, many of these bases have been addressed as part of your build. At the point where more is needed, we do provide focused services.
Services
If we're experiencing longer than usual page load times or a decrease in objective results despite more users, we may need to implement measure to make your site even faster. Good thing you built your website with Aquarian! We will study what's happening and get your website back on track with advanced, as-needed caching mechanisms, CDN website delivery, bot traffic control (even if they can't get in, it can still be a nuisance,) and more.


What's different?

Your website was built with scalability as part of the roadmap, with your software designed to scale. When it needs more measures for scaling, we are ready to add these professionally without band-aids, excuses, or drama.

Increasingly, websites need to be developed to be accessible. When this becomes a priority, we can add user interface features that make your website even more accessible than it already is. We can also train administrators and/or editorial staff to promote accessibility in their posting where necessary.

What's different?

We have been trained in Accessibility since 2012 and understand that it comes down to the code, but nothing can replace sight-limited user experience testing. At this point, we will look for an individual or team to point us in the right direction for improvements, saving valuable time and trial and error.

We are training with the competition on this topic, right now. By the time you need it, we can be ready to roll out this sophisticated testing system where whole features are tested anew with live website users before being fully implemented.
Niche Services
You may need to choose a team based on specific expertise or experience. We hang our hats on these:
Services
This foundational software for our business has nearly 20 years supporting websites with fewer than 5 documented hacks, ever. We have been working with it for 14 years, since version 1.6.3. Caroline has contributed 3 presentations to the ExpressionEngine Conference, held around the United States every year. We are known and respected in this community, while being ExpressionEngine Silver Partners.

We love ExpressionEngine for its amazing stability and content modeling. In fact, it's our top recommendation to step in for unstable websites across the board. It delivers everything the classic platforms deliver and allows for a secure, stable, scalable web presence without all the hassles. We also modernize older EE sites with page builders, SEO, and other essentials that may not have been included when the site was born.

This advanced website building tool provides the ultimate stability and scalability with top-of-the-market code libraries and add-ons. We have been working with this software since the very early days, nearly 6 years. The same devoted team that started Craft CMS still focuses solely on this software and its economy, which has grown to 17 individuals as of October 2022.

We regularly handle Craft CMS development and upgrades in sophisticated deployment environments. We continually familiarize ourselves with the tools that emerge as part of this ecosystem. In addition, we went through verification of one of our recent projects and became a Craft Verified Partner, which means we meet their standards for project management, web design, and Craft CMS development.

We have done extensive development with ESM-bundled Vue JS, one of the most powerful reactive Javascript libraries available to the modern web. Normally, this work is bundled into a Craft CMS website. We can start a Vue JS browser app or upgrade your browser app from Vue 2 to Vue 3.

The Petroglyph UI is for web developers and web design teams (and dabblers!) who:


Need a strong foundational head start with coding a design. Go ahead - it's free to use and download!
Are interested in opening up the design process to their clients getting incremental feedback iteration after iteration, and not all at once (at the end, past the deadline, etc).
Want to deliver the best front-end code to their clients without all the catch-up work of learning it.

Our in-house authored & maintained front-end code pack, the Petroglyph UI, is built in industry-leading front-end libraries for industry-leading content management systems (Craft CMS, ExpressionEngine) - for other website agencies, for our clients, for our friends. It is free to use and download. More than that, we trust our own work to this library. Your design, or ours?


What's different?

The Petroglyph UI allows for websites to be designed in code and to be shared, improved, and grown in a setting that prioritizes client input.