Web Design and Development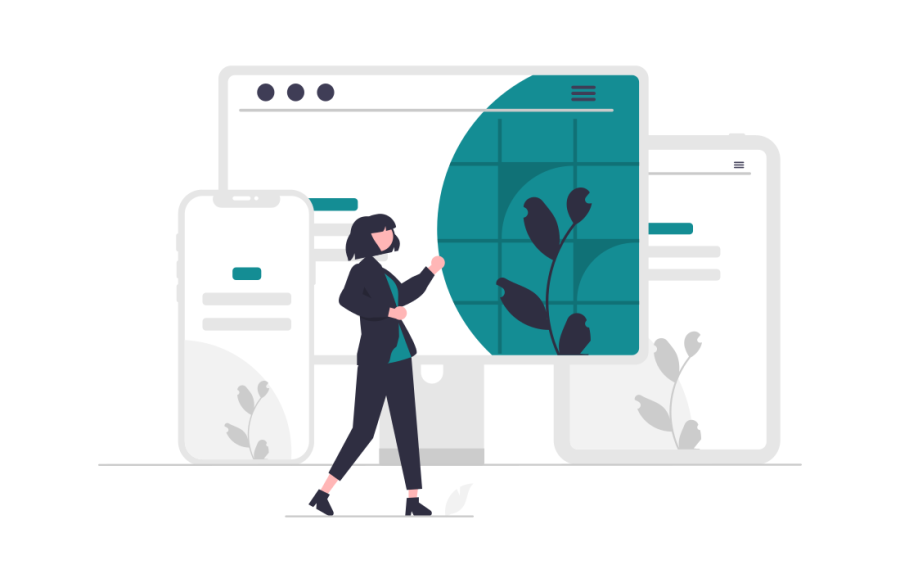 Working with our content management systems and the Petroglyph UI means you won't need to re-imagine your website from the ground-up, ever. Content Strategy / SEO reporting or novel software features may suggest that improvements, new features, or upgrades may align with your best outcome. In these instances, you have a friendly team of developers who know your website just waiting to help. You won't need to shop around or re-introduce a whole new team to your objectives and goals. Get a predictable rate, a quick timeline, and the ideal outcome as one of Aquarian's maintenance clients.
What's different?
Our modern web design practice begins with granular decisions and works up to more complex over time. During our web design process, we create a living code document that starts plain and by the end, contains nearly every decision that has been made for the website in one place. Progress meetings happen every 2 weeks where the document is reviewed and we analyze, as web designers with the client, how more and more complex features start to solve problems in websites - how they look on mobile, how they are configured in the CMS, and proof of concept in working code is tested, reviewed, and compared to other elements up and down the page for consistency, flow, and beauty.

Client-centered Web Design Practices
We continue to enjoy very high client satisfaction in web design because our process centers the client's mission, progress, known-knowns, growth trajectory, and goals. What does any of this have to do with web design? A lot - but most web design teams don't fully consider its value. It isn't canonized as what really matters to most web design professionals - is it? This makes our approach (and your result) quite different when working with Aquarian. We don't use client design meetings solely to stay accountable - we look for and absorb quick feedback and feedback that occurs after a lot of thinking.
We apply our expertise to these assertions - we celebrate that creative thought can happen in the background and yield explosive breakthroughs after more than a few days. This is why, every two weeks, we invite the client to look at their in-process design; to click it, resize it, watch it change from screen size to screen size - to evaluate the look and feel while partially complete before we assert that it is complete or fully designed. We cast our nets in by presenting what we have and ask for open feedback. We show the client the proof of last weeks' request in code, where our expertise has rendered specifics or avoided potential issues. Instead of needing to have an entire image of your website before receiving feedback, As your web developers, our process is maximized by having your opinions and assertions in full flow with our code production. Our web design process is all about you.
Flexible commitments, Extensive experience
If we are originating a brand-new design for your existing brand, connecting a new feature to your existing code, or just keeping up with the Jones', we are your team to quickly iterate, embellish, and improve your new website features and pages. While we are careful to get it exactly right, we recognize that needed website edits based on market trends, ebbs, and flows may be unpredictable, and may need to change unexpectedly. We design our project boundaries around time and availability - and can deliver anything within that engagement that we have time for. Our ongoing website maintenance clients know that this is why their website is the best it has ever been, every month. Whether it's needing an e-commerce store, an intranet, a new navigational structure, or an easier time publishing, Aquarian can get started on modeling it out right away.
Security, Stability, and Performance
Enhanced Security and Stability - with a nod to future performance
The "quiet part" of our web design services is to assure that when the website grows, after our engagement may be complete, the code performs quietly and as-expected no matter what order elements appear, how big the website gets, or how long it's online. It's one of the reasons that we don't rely on CMS add-ons for front-end design elements and that the Petroglyph UI repository stays separate from the Content Management System production code. Among our values is Safety in Web Design - which means we know our ingredients, how they work together, and where to put them. We don't send clients into outcomes where the website may fail due to too many users or an add-on breach that sends the website down. All of our code is modern, but none of it is cutting-edge. We wait until solutions have been on the "try it" market for at least a year before we pull them in - as surprises around stewardship, acquisition, leadership, and intent can arise suddenly around new code frameworks and sink their former alignments quickly. We build your code to last and this means among all of the threats around the internet. Your website will perform for years with ease in beautiful, flexible designs.