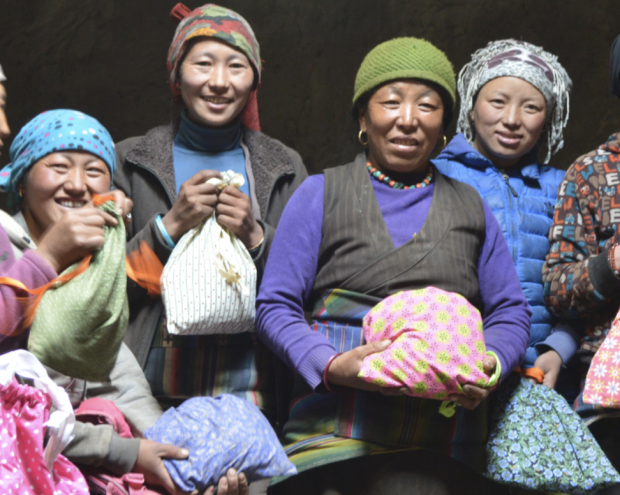 While an organization's mission may be to "do good," either specifically or generally, when your vehicle is computers and not, say, organizational development, event organizing, or fighting for one specific cause; doing good starts with service and continues with service to those out there whose mission is to do very specific good.
Petroglyph's mission, in some part, is to help the world. While we wonder if we are still developing the best way, within, to work on that, we have a clientele who, in the meantime, is already on the ground, in the field, making some serious strides.
Our gratitude for the chance to serve these organizations is immense, and in keeping with our mission we'd like to share them with you to better spread their good work.
Since we have not completely designed and developed all of these, we'll share at least part of our work contribution too.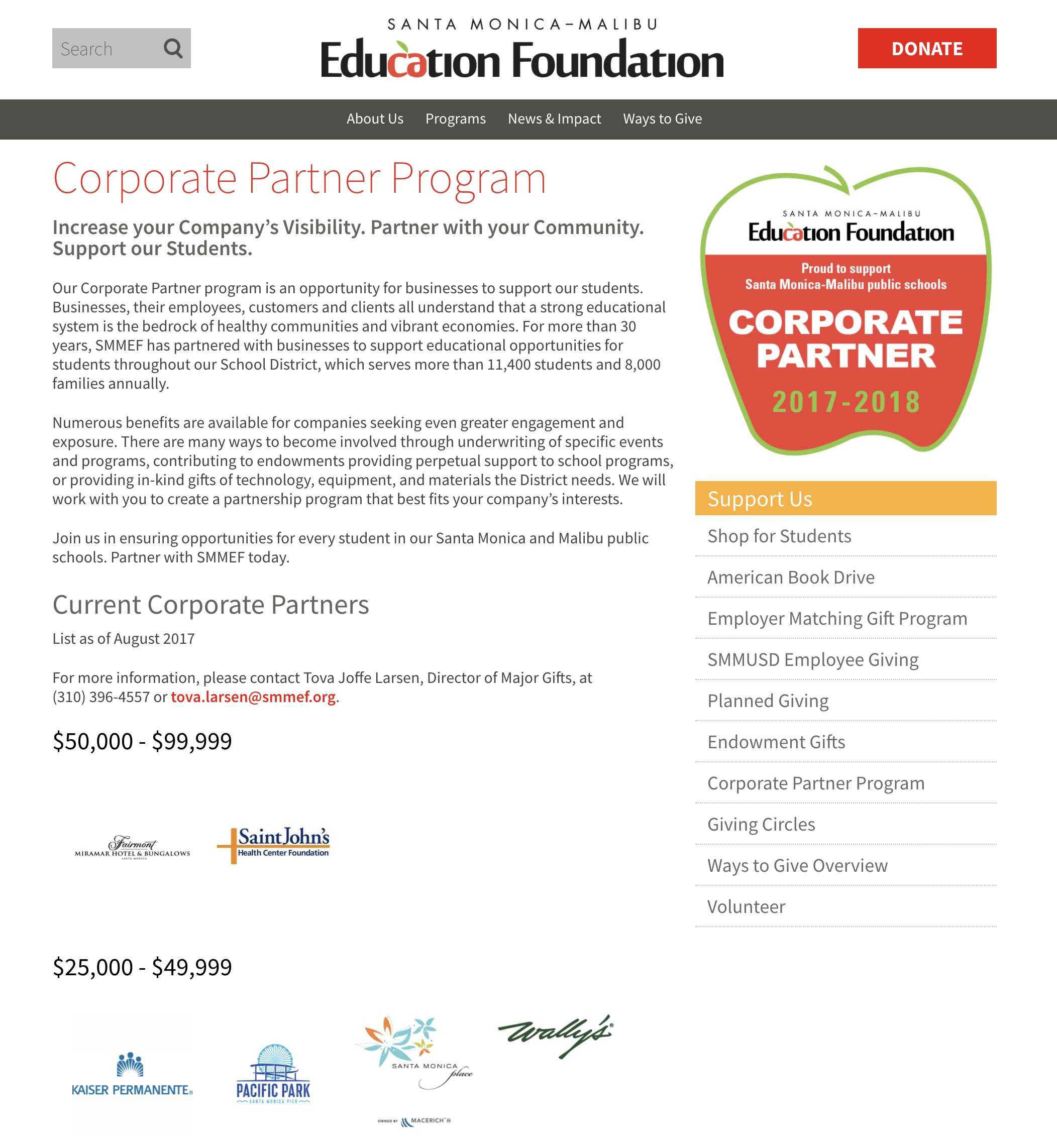 SMMEF.org The Santa Monica Malibu Educational Foundation works to fund the severely under-funded schools of Santa Monica and Malibu in Los Angeles, CA. If you would never know that those schools were under funded, then you have them to thank for that impression. Their work leaves Petroglyph wondering what we could do to create the same benefit in Central New Mexico, while we monitor their traffic on Google Analytics.
Our work: We recently added a content management tiering system on their Corporate Partners page that would help them more fluidly distinguish between donor levels, and offer improved presence on the website for higher-level donors.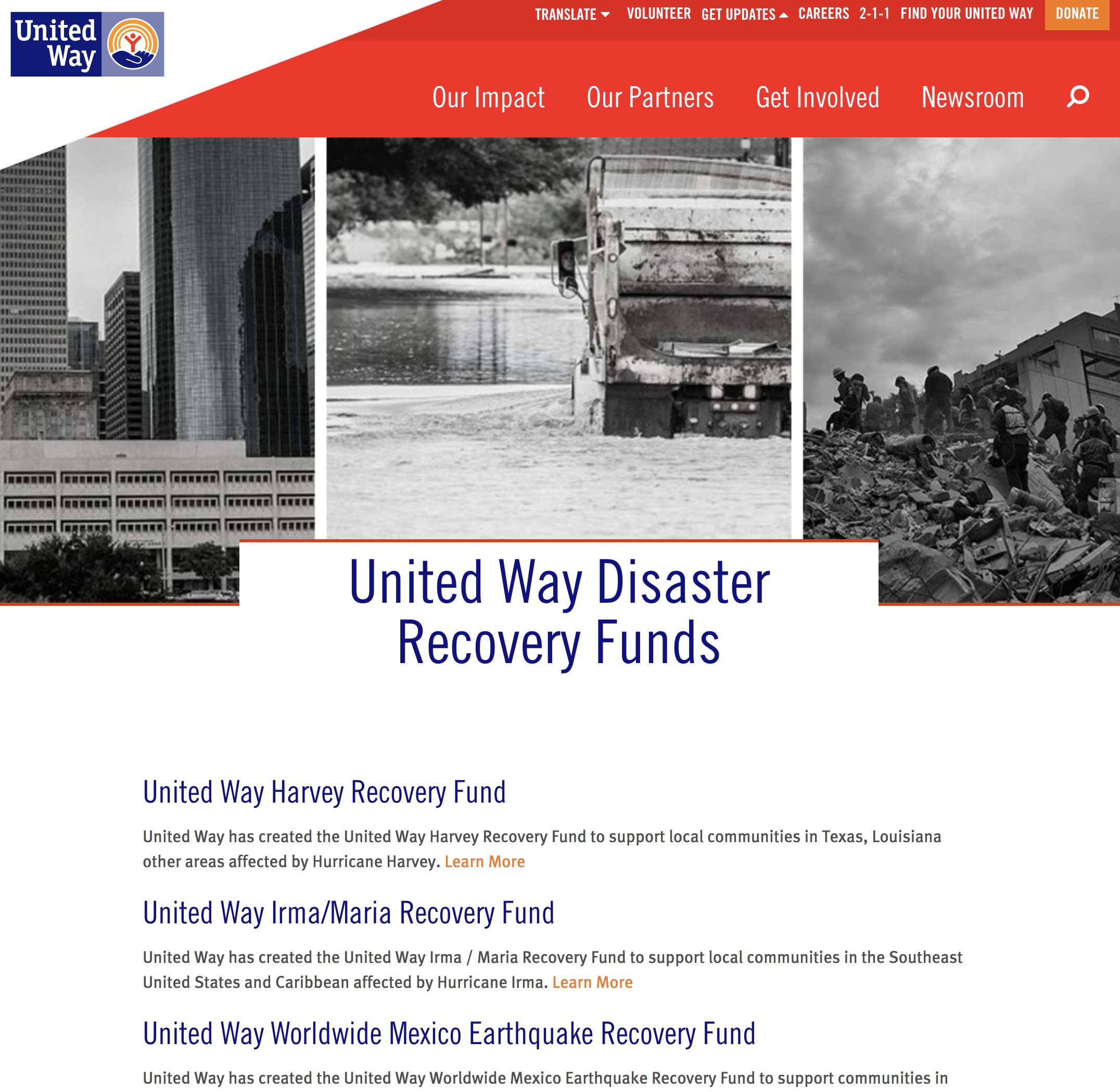 UnitedWay Worldwide This giant non-profit with international reach has a very sophisticated website that needs frequent updates, particularly in the space of collecting donations for disaster relief. Petroglyph serves as an on-call front-line website builder, problem solver, and ExpressionEngine expert. Recently, Petroglyph launched donation forms for disaster recovery on Unitedway.org.
Our work: Unitedway.org/recovery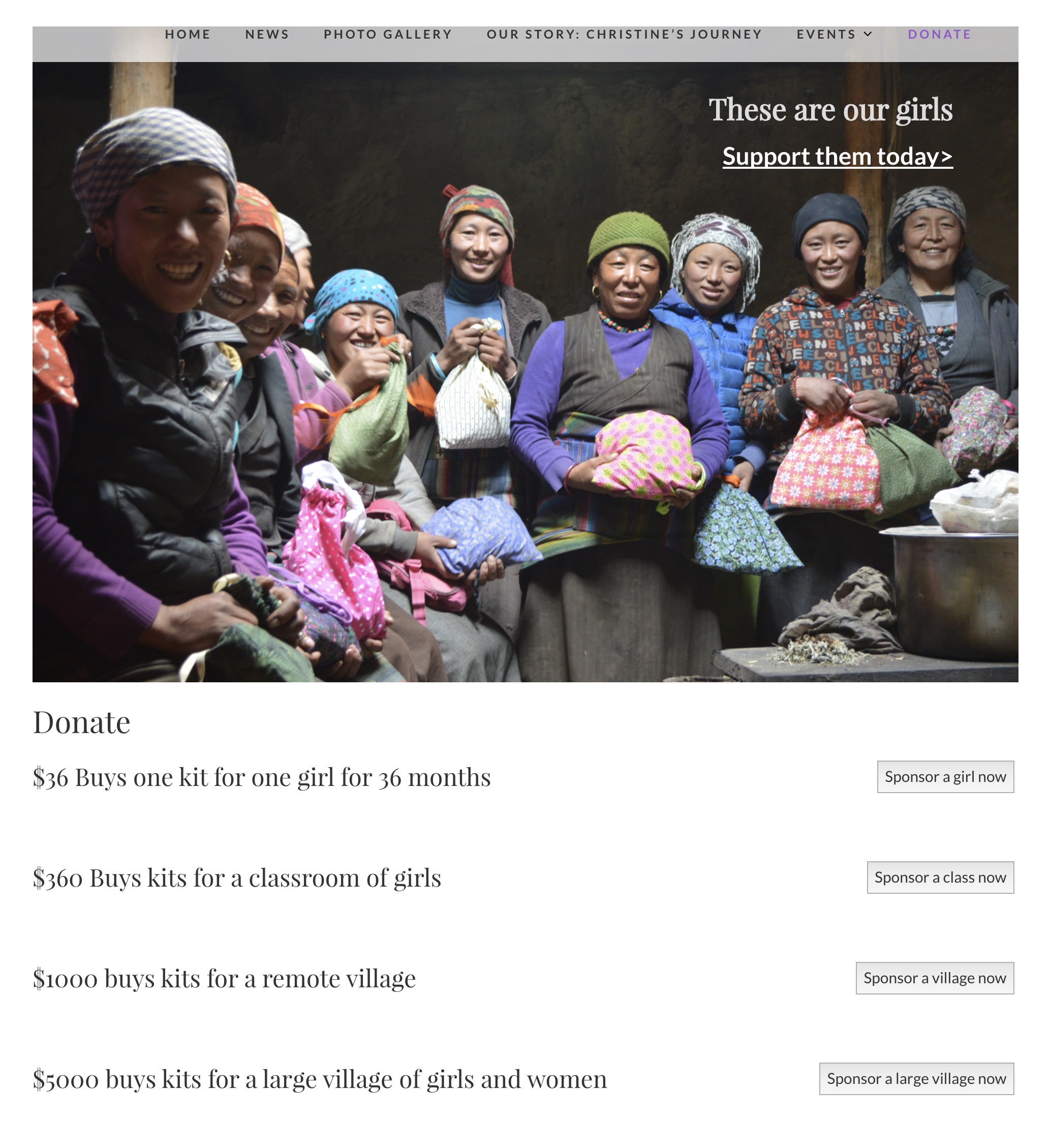 Women to Be Women and girls in developing economies have little to no access to underwear or pads. This all-volunteer non-profit in Albuquerque, NM distributes reusable pads and underwear to young women around the world who do not have access to anything like it.
Our work: Caroline donates her time to organizing an in-place Art Gallery for the annual Pads to the People event, benefitting this organization and the artists alike. She also has created a tiered donation page, made html and style changes, and monitors visitors on Google Analytics.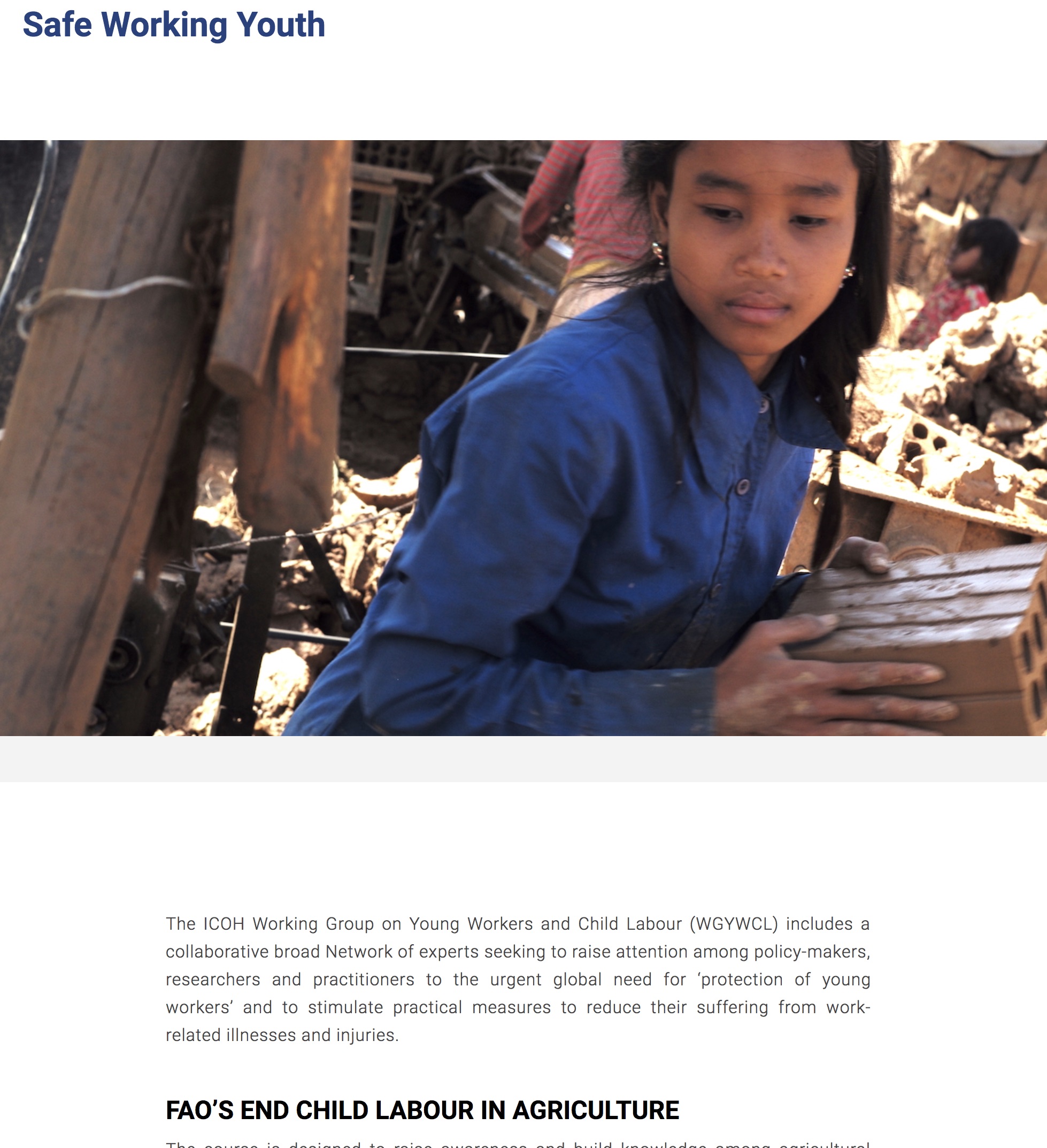 Safeworkingyouth.org The ICOH Working Group on Young Workers and Child Labour, a United Nations spin-off volunteer organization, is dedicated to safe working conditions for children in developing countries whose economies would crumble without the use of child labor. Petroglyph set up this website so that the client could better share the FAO's assessment course that is designed to help policy makers and managers assess if a child can do a job safely.
Our work: Development of SafeWorkingYouth.org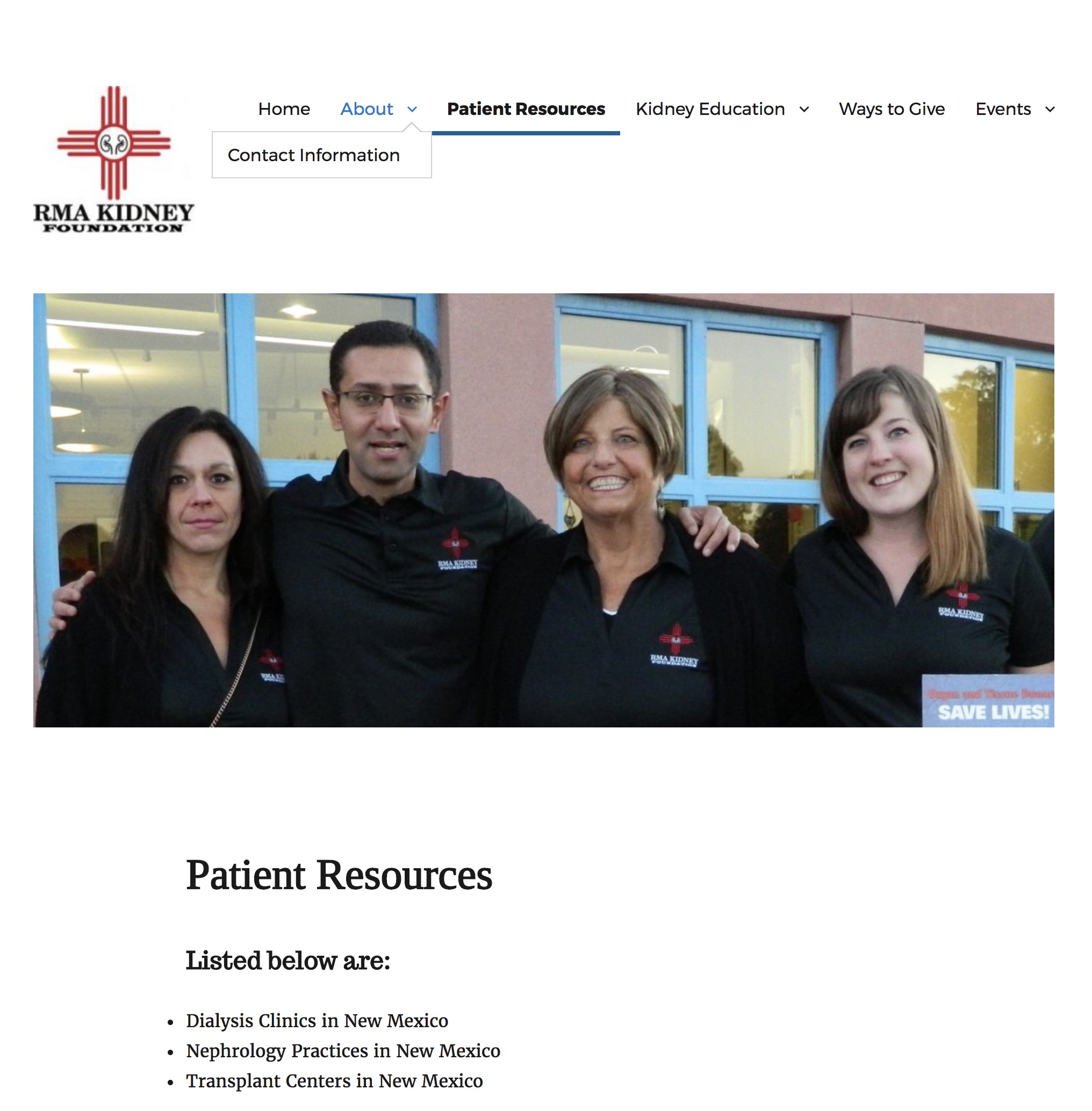 NMKidney.org A subsidiary of the RMA Kidney foundation, this local non-profit needed a website to share resources with kidney transplant patients, kidney donors, and supporters. The group frequently hosts educational events and fundraisers and is dedicated to the improvement of life for people affected by needed kidney transplants.
Our work: Development of nmkidney.org
We would like to thank each of our clients for their continued trust and confidence in Petroglyph's work and mission.