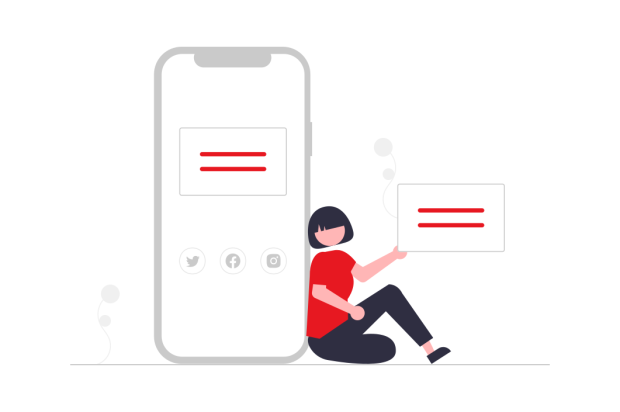 In almost-perfect "Dear Caroline" format, a client recently asked me if their historic adherence to good SEO principles might give them a pass for closely minding their social media accounts. "It just seems like we shouldn't need so much social media management, as long as we are ranking well," they explained. "Is one better than the other?" This was something they hadn't considered before this conversation - but now that they were asking me, they were examining their perceptions. "What do you think?" My answer to them was somewhere around:
"Social media management allows you to court a potential audience of strangers with curated information about yourself and your offerings, in the tone of your mission, and in a space that belongs to them. SEO is using your code to tell computers to favor you because you are cool and reliable."
At which point, it becomes: "Which of these is important to your organization's mission and goals?"
While it's tempting to glom these two together as two parts to a distributed content strategy and give them percentages of that whole (60/40, 50/50 etc,) this outlook is only one way to relate to these marketing channels. Creating an idealized division of resource flow into these channels isn't going to guarantee any outcomes, nor is it going to drive the work. It puts SEO and social media management into a relationship that doesn't otherwise exist. Spending money on one and not the other isn't going to inherently drive the traffic you need that 50/50 will not. Instead, independently evaluate where to start with these services based on your own circumstances together with your provider.
How do you decide?
Search engine optimization and social media promote and distinguish your brand efforts in ways that go in different directions. Ultimately, the goal is to attract a target audience to the website. Compare your goals with how your channels deliver messages:
Search Engine Optimization (SEO)
Do your voice and website present authoritatively and without typographical errors in Search Engine Result Pages (SERPs)?
Is your content easy to consume and as-promised once a user clicks through a SERP?
Does your website answer questions about, or document, a major creative, research, or educational effort?
Does your website feature a cache of creative work (text) that the organization has interest in informing the public?
Does the organization have multiple locations or branches in physical locations?
Is the business trying to attract beginners/"newbies" in order to develop a customer base?
Do you want to rank well in search engines, whether or not you know how to accomplish it for yourself?
Social Media Management
Do all posts across your social media networks contain a specific call-to-action that drives traffic to your website?
Do these posts capture the voice of the brand while being visually appealing and attention-grabbing?
Is the photography behind the brand or product well-developed and available?
Does your visual brand demand consistency across multiple platforms?
Do you have messages to share with a developing audience? Mission-driven? Educational? Sales?
Do you mean to direct messages at a developing audience of practical strangers in ways that are uplifting, helpful, and slightly personalized?
Are you ready to connect your audience with content that compels them to your website to learn more about you and your offerings?
Running these questions around your brand can help you determine which marketing priorities need attention first. Both SEO and social media efforts offer effective means to reach new users — but in different places, different tones, and often with different goals. Need a little extra help? Drop us a line to discuss or leave your comments — we can help with everything from strategy to content development in order to meet business goals the smart way.